Solar Panel PriceS Melbourne
COMPARE OUR SOLAR PACKAGES ON SALE NOW
Don't Miss Out on Huge Savings!
For a limited time, get a complete solar system fully installed by Trione Energy and save thousands. This is your chance to save now and lock in major energy savings for years to come. Compare our solar package prices for Melbourne homes below.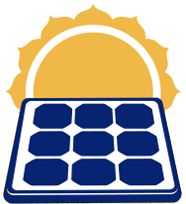 Limited Time
Special Offer
Pay only $2,187 (after rebates)
limited time offer.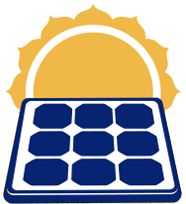 Limited Time
Special Offer
Pay only $4,890 (after rebates)
Limited time offer.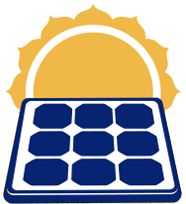 Limited Time
Special Offer
Pay only $5,790 (after rebates)

Limited time offer. 
Special Offer Price After: The Victorian Govt rebate of $1,400 & $1,400 Interest-free loan for 48 Months.
Going Solar is Easier and Cheaper Than Ever!
Heads up! For a limited time, switch to solar for just $0 down and save up to $3,216 off selected systems.
With incentives ending soon, our all-time low pricing, and attractive payment plans available, going solar right now is a total no-brainer.
Slash your power bills from day one – completely hassle free, we'll take care of everything. From system design and rebates to installation and support.
Solar Done Right
System Design & Installation
Our all-inclusive bundles give you everything you need for maximum long term savings.
How? We supply only top-tier solar equipment – premium panels, efficient inverters, and long-lasting batteries. This ensures you get the highest performing system for your money.
Starting with an in-depth analysis of your property to determine the optimal system design, we're able to maximises energy production and savings through:
Strategic site evaluation to pinpoint the best areas for solar panels
Engineered system design to fully match your roof and energy usage
Careful equipment selection of high-efficiency solar components
Seamless installation by our solar experts
Ongoing monitoring and adjustments to maintain peak performance
Basically, we handle your solar integration from start to finish – taking care of all the entire process. 
You just relax knowing your system comes optimised to deliver the greatest return on investment.
Premium Solar Panels
Engineered for Performance
Experience the pinnacle in solar panel technology from industry leaders like REC, Canadian Solar, Jinko and Q Cells. Our selection of premium panels are engineered to deliver maximum efficiency and savings for decades to come.
Cutting-Edge Efficiency – Innovations like REC's TwinPeak 2 cells optimise energy harvest.
Proven Durability – Rigorous stress testing ensures resilient, long-lasting performance.
Weather-Tough Construction – Anti-PID technology prevents power loss even after years of harsh weather.
Award-Winning Aesthetics – With stunning looks from Q Cells, your curb appeal and energy savings increase.
Decades of Reliable Power – Thanks to robust, high-tech engineering, our panels will keep your home or business powered with clean energy.
With our solar panels you get the ultimate in solar engineering, using the most advanced technology designed form maximum efficiency. Contact us anytime to learn more or get started with an efficient new system designed around premium panels.
Trust us to customise a solar system for your needs using the most advanced, efficient panels available. Contact us to learn more and start saving sooner.
Premium Inverters
Quality & Reliability
Experience the pinnacle in solar inverter technology from leading brands like Sungrow, Delta, ABB, SMA, Fronius, Enphase and SolarEdge.
Each inverter is engineered for:
98%+ Efficiency – Innovative MPPT technology squeezes every last drop of solar power.
Bulletproof Safety – Multi-layer protection prevents shutdowns during outages and faults.
Smart Monitoring – User-friendly insights into solar production and performance.
Built to Last – Rigorously tested to deliver 15-25 years of reliable service.
Sleek Design – Low-profile models blend beautifully into any setting.
Experience the quality difference with solar inverters engineered to save you money for decades to come.
As an authorised dealer for all major brands, we can help you select the right model for your system's performance needs and budget.
Next-Generation Energy Storage
Say goodbye to solar energy waste and unlock the full potential of your solar panels – day and night.
We supply only reputable batteries with:
Cutting-Edge Lithium Technology. Branded cells from Tesla, LG for performance.
Tested Reliability – Robust designs withstand 5,000+ cycles.
Smart Software – Adjusts based on solar/usage patterns.
Safety First – Multi-layer monitoring prevents overheating and faults.
Scalable Capacity – From 5kWh entry-level to 20kWh whole-home backup.
Long Lifespan – 10-15 year warranties for peace of mind.
Hands-free Operation – Fully automated for simple, maintenance-free function.
Gain energy independence with reliable, time-tested solar storage. Let us provide the ideal backup power solution for your home.
GO SOLAR WITH TRIONE and..
Turnkey solar solution. We make the switch to solar power simpler and straightforward.
With our special solar sale and available incentives, you're guaranteed to start saving from day one.
We supply components built to last. Premium brandname systems with top-tier solar panels and high-efficiency components.
Melbourne 1# Rated Solar Company
See over 250+ verified 5-star Google reviews from real, satisfied customers.

I've been a customer at trione energy over a decade now,and their dedication to delivering top notch solar solutions has truly stood out.From the initial consultation to the final installation,every step of the process has been seamless and professional.Recently I upgraded my solar panels and the job done was truly excellent.Thankyou for your services

Abdullah Mohammed
23:51 22 Nov 23
Excellent communication and quality of work. I am happy to recommend Trione energy for anyone who is looking to get solar system installed.

Dharsha Gamage
23:06 21 Nov 23
Extremely happy with the service provided from Hiren and Dominic the installer! Hiren assisted with the application for the energy grants, Dominic very efficient and pleasant to deal with. Will recommend Trione to family and friends. We are looking forward to getting very much reduced bills for electricity and hope it will cover our gas too, from AGL!

Barbara Webster
05:47 21 Nov 23
Exceptional service, prompt, highly supportive and an organisation I will be sure to do continued business with. Thank you for all your help even 4 years after the initial installation. 10/10 service.

Joshua Pireh
05:53 04 Sep 23
Highly recommend! Very friendly and prompt service.

Parita Vimawala
07:54 26 Jul 23
I would 💯 % recommend this company for installing solar panels. Great customer service. Hiren explained everything to me in detail. The installation of panels went smoothly.Absolutely great service- 5 stars!!

Trione Energy recently installed a 10kWh solar system at my home. From my initial contact with Pranav Shah at Trione, the company was helpful, supportive and above all highly competent. Pranav's guidance in relation to solar subsidies and associated applications is much appreciated and made the process as simple as possible. I recommend Trione without hesitation.

Patrick Power
02:30 17 Jul 23
I would absolutely recommend Trione Energy to install your solar they did and absolutely amazing installation job on my house and the install team very professional technicians,and Pranav was a absolute delight to work with,they went above and beyond with everything,thanks guys Perfect 🙏.

I am very happy with the service provided by Shah and team. From the time I contacted Trione I received much help and information up to the installation of the Solar and after. All work was carried out professionally and neatly. Would recommend to others.

Sara Rajasundram
03:06 03 May 23
Best service and installation couldn't be happier thank you

colin brodie
23:10 08 Apr 23
We had excellent service from Trione Energy in installing the Enphase Solar System and its wonderful software where we can follow the output of each solar panel

Lindsay Wake
01:09 08 Apr 23
There is no doubt, Trione is the best place to go anyone who wants to get solar panels. They did an amazing job. Also my entire process was really smooth and it was handled by Shaik. He is very kind and really know how to look after the customer. Thank you so much for the amazing work!

Devinda senavirathna
21:22 22 Feb 23
Br. Taher sheikh is a wonderful person, highly professional and organised. He made the entire process smooth and I felt completely supported! Br. Idrees and his guys who came over to install the panels did a commendable job I must say.I would highly recommend Trione to anyone who's planning to install the solar panels.Thanks heaps brother👍🏼

Mohammed Tahseen
08:19 20 Feb 23
Easy to deal with and good customer service.

Highly recommended Trione. It went smoothly from day one to installation. Shaik was quick in providing the quote and helped with the rebate. The installer were excellent, very professional and friendly. Did a good job and within a day. Now what is left to do is for Trione to send the paper work to my electrical company and make it happen.

quang nicole
01:24 12 Dec 22
My uncle used Trione and was very satisfied with the service – he had some programming issues and Trione was quick to assist (the supportive aftercare was what got my attention).When I was ready for a solar system, it was a no brainer to use Trione. Shah took the time to quote and explain options but I didn't go ahead afterall – he was never pushy and remained friendly despite wasting his time and never getting the sale.A few years later, I was ready to install solar and we called Shah again. Again, he re did the quote with several options for me to choose. He even changed his schedule around accommodate my holiday schedule at the time – we couldn't be happier.I'm a happy customer and have recommended my neighbours to use Trione. There are many retailers out there with the intent to lure you with attractive prices, but they have no plan for aftercare and therefore installation and materials would be your biggest risk.Dat

Resource Trial
06:12 08 Dec 22
Trione just fitted a 6.6kw system and removed my old True-Value Solar system. All done in 1 day and inspected the next day. Inspector commented the installation was of a very high standard and I couldn't be happier. Thanks Pranav

Excellent price and service. Installation was done on time as promised with no issues. I would definitely recommend my friends and everyone for trione energy solar panels for its competitive price and service.Overall great service. ***Recommended***

shahryar ali
00:39 01 Nov 22
Good overall service from Trione Energy. Special thanks to Pranav for making the whole process smoother. The installation of my solar system was completed on time and without any incident.

Pawan Kumar Rudra
21:08 03 Oct 22
We have been so happy and very thankful for the kind and efficient service we have received right from the start with Trione Energy!Shaik rang me the same day I made an online enquiry and he has been extremely kind and helpful throughout. Thank you Shaik!The gentlemen who came today to remove the old panels and install the new ones, Idris, Leon and Bashar, worked so hard and were very professional and friendly.We are very grateful to all and have already recommended Trione to others and will continue to do so.Congratulations to all involved on an excellent team effort and great customer service!Very best wishes to all at Trione. Thank you once again!Highly recommended!

Kathy Rogers
04:20 03 Oct 22
Hello Pranav,We are very satisfied with the quality of the work your team did in installing our solar panels. They were efficient, courteous, thoughtful and very professional. You have excellent staff. All the best, Neil.

Good customer service they been in the industry for long so they won't run away and look after you.Nice people to the busines with and certified installers.5 stars.

IMRAN MOHAMMED
06:24 07 Jul 22
These guys are very professional and punctual.

From start to finish the whole process with Trione Energy was smooth and easy. Their quote was very competitive and the team professional at all times. On time and on budget. We could not be happier.

Effie Tavlaridis
06:07 04 Jul 22
The team provided a value for money quote then kept me up to date on the process. The guys that did the installation on the day were quick and efficient and explained how it all worked

Mat Conquest
02:47 30 Jun 22
Provided professional and friendly services, especially the electrician doing all the installation.

eng tong yeo
05:08 23 Jun 22
good service team and fast response!

Very satisfied with the prompt, professional and very helpful level of service provided by Shaik. Managed the proposal and installation very well. Honoured all commitments made. Installation team were also very co-operative and pleasant to deal with. Highly recommended.

Steve Dober
07:08 17 Feb 22
Excellent service done by Trione Energy. The follow up done by brother Taher sheikh was excellent everything on time. I really prefer the Trione service to fix Solar panels. Thank you brother Taher Sheikh and team members.

Mohammed Waheed
11:03 01 Feb 22
Excellent service.Very professional and helped at each and every stage of installation. They helped selecting correct model. Everything is working perfectThank you

Sanket Kotak
05:04 24 Jan 22
The team at TRIONE ENERGY Solar Alare one of the best I've ever dealt with. The whole process from start to finish was absolutely easy. They did what was promised, arrived on time and helped with all of the paperwork. Thank you to Pranav Shah & to the team for an amazing job. Will deffinetly be recommending to others.

Salah Falah
07:17 25 Nov 21
Highly recommend this company the customer service and experience is 10/10

sarah Koko
06:20 19 Nov 21
The whole process with Trione energy was really easy and the installers they used were super neat and the attention to detail was fantasticThanks again

Adrian Jung
11:01 10 Nov 21
The team at Trione are awesome. Recently had solar panels installed for my home. They explained every step of the process in detail. The installer took his time to install the panels. This shows the care factor they have for their customers.Standard of service is 10 out of 10.Highly recommend contacting Hiren Kadve and his team.

Rajiv Ghelani
07:11 10 Nov 21
First class service and friendly. Highly recommended

Self Sustainable Living, Thanks to Solar
One couple took control of their future and never looked back.
Jane and Kevin found their slice of heaven – 10 tranquil acres in regional Victoria. It allowed a simple life to grow food and enjoy nature.
Retirement meant limited income. They needed to make smart money decisions. When the government announced solar incentives, the couple saw an opportunity, and they decided to invest for a complete solar and battery system. 
No more high electricity bills. Just free, reliable power.
Five years later, their faultless solar system has saved them $1,000's and continues to supply all the power they need, free from the sun. 
With electricity prices at an all-time high, Jane and Kevin are thankful they went solar. 
Thank You So Much,
Kevin & Jane X
You Are THE NEXT
SOLAR SUCCESS Story
WE SUPPLY TIER 1 SOLAR Products
Hello Solar Shoppers,
A word of warning.. don't buy just any solar system out there.
We've seen way too many homeowners end up with major headaches after the systems need maintenance, repair or all out replacement.
We've been doing this for well over well over a decade now – And solar is one of the smartest investments you can make in your home today. Hands down.
But only if you go about it the right way.
You want a reputable local company that installs quality systems and doesn't disappear after the sale.
Here's the deal – a lot of so-called solar companies cut every corner to offer the lowest pricing. They slap up systems with cheap off-brand inverters and no-name panels just to make a quick buck. And when issues do arise,
..they're no help. Leaving you stuck dealing with the overseas manufacturer to uphold the warranty, and that's if they still even exist. It's a hassle that no home owner wants to endure, and ultimately..
..faulty equipment means you'll miss out on the full savings solar can provide. Not to mention the environmental impact. Inferior solar products that fail prematurely end up in landfills, leaching toxins. Definitely not what you want from a "green" investment!
At Trione Energy, we only install tier-1 equipment designed to perform for decades, not just until the warranty expires. And if you happen to experience any issues, we're here to help, we've been supporting our customers since 2009 and we're not going anywhere. And for some extra peace of mind, you're completely covered by out own 10 year workmanship warranty.
Our mission isn't just to get panels on your roof – it's to maximise your solar benefits today and for the long haul.
We've already helped hundreds of homeowners in Melbourne slash their electricity bills and take control of their energy costs. Just read our rave reviews online.
Give us a shout and we'll walk you through the process from start to finish. No pressure or salesy BS – just honest advice from reputable local solar company with a track record you can trust.
Reach out now and let's chat about getting you those energy savings you deserve
At Trione Energy, it's our standard practice to deliver top tier solar energy systems with the highest quality installation and long-term service support. As our customer, you get:
You get a custom solar system designed for your home using industry-leading design tools and expertise to maximize sunlight and energy production.
You get top-tier solar panels, batteries, and inverters at competitive pricing. We only use products that meet our stringent quality benchmarks.
You get simple, hassle-free installation from our expert team who handle the entire process for you – efficiently and professionally.
You get our guarantee that if you aren't 100% satisfied, we'll make it right. You can be assured we stand behind our workmanship.
You get our support team available to assist if any issues arise with your system. We want your solar investment running smoothly for years to come.
You get peace of mind with manufacturer warranties up to 25 years and our 10-year workmanship guarantee. If anything goes wrong, we're here to help get it fixed.
GOING SOLAR COSts less THAN EVER!
Save big when you switch to solar right now. Take advantage of our limited-time solar deals and goverment incentives.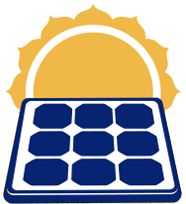 Limited Time
Special Offer
Based on limited special
offer at $2,187 (after rebates). 
Repayments of $29 per fortnight over 48 months.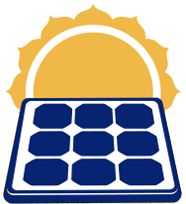 Limited Time
Special Offer
Based on limited special
offer at $4,890 (after rebates). 
Repayments of $64 per fortnight over 48 months.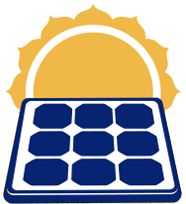 Limited Time
Special Offer
Based on limited special

offer at $5,790 (after rebates). 

Repayments of $75 per fortnight over 48 months.