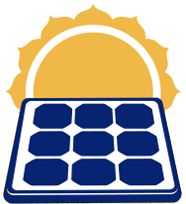 Suitable for
a family of 4-5
Monocrystalline
18x 370W
SolarPanels
* Special based on:
After the Victorian government rebate of $1850.
TRIONE ENERGY is a 100% Australian owned company focused on installing solar panels,
and delivering renewable energy products to Melbourne households.
Accredited
Solar Provider
Trione Energy is a one of the highest rated solar installation company in Melbourne. For high quality solar systems at affordable prices, look no further. Get in touch with our friendly team today!
Just received a call from the electrician. Hoping my issue will be resolved soon.

md Musti kamal
04:17 16 Nov 20
I could not be happier with Trione Energy, both the product and the service. I got a 6.6kW system installed back in April and it's been rock solid. Shaik was friendly, helpful, and patient while I evaluated my options and made my decision. Trione were flexible with their financing which made the whole process less stressful. Highly recommended.

Brett Sabell
07:35 13 Sep 20
I was recommended by a friend last year and just had a 6.6kW Goodwe Inverter + Hanwa Q-cell panels system installed July 2020. TriOne is honestly an excellent business to deal with, even though they had to wait for me for 4 months to get paperwork settled. Pranav was a very helpful man with prompt support.The electrician they contracted, Rhys, is also a brilliant man. He does not feel annoyed to answer all my questions and installed everything with an A-class workmanship. Now I can't wait to have credit shown on my bill :DDefinitely would recommend all my friends to TriOne and look no elsewhere

Anh Truong
01:44 10 Jul 20
I am very happy with the installation of my 6.6KW solar system with Trione. The after service is also great. highly recommended.

Cong Khanh Le
23:34 06 Jul 20
We had a 6.6kw unit installed at our place and happy with the service from Trione. Starting from quotation through to installation pranav was straight forward and helpful. Thanks to Pranav, Arshad and his team for the help. I wish and hope they keep up the good work.

Anil Gowda
06:41 06 Jul 20
Trione energy installation team was very time efficient and professional. They installedmy solar panel system in a timely manner, the team membet Mr. Taher had great customer service skills. Over all the customer experience was excellent. Thank you very much for your service.I would definitely recommend…

Ikram Prince
10:35 03 Jul 20
Amazing service! I would recommend Trione energy to anyone and everyone. I have dealt with Hiren Kadve and he has been very responsive and provided all the necessary support to navigate through the Solar Vic rebate process. He helped me to complete the process and went

Good service from Trione energy and the installation team were great the did a good job.

Best Experience ever! From beginning Sales to End installation, Entire process was conducted very professionally by Pranav and his team. They guided thru all docs and process. Top Notch installation by highly A+ accredited electrician. Excellent quality product in very competitive price. I strongly recommend Pranav & Trione engery . Thank you Pranav and his team for offer best of the best in town in every aspect. Thanks again Raj .

raj makwana
09:32 26 Jun 20
Going solar with Trione Energy has been a great experience, communication, installation and post installation was fantastic. At all times we were informed of what was happening throughout the purchase and installation. Everyone right through to the installation team were professional, Tahir Shaikh and the entire Trione team did a spectacular job from start to finish.I was very impressed with the care taken by the installers to do the job right and finished cleanly. My expectations of their service and the actual installation were largely exceeded – in every respect.

Taqi Qureshi
10:03 25 Jun 20
We had our solar panels installed a few weeks ago. A very smooth experience from start to finish. We were kept informed right through the process. Excellent customer service. Thank you Pranav and Trione Energy.

I don't usually write reviews but these guys really deserve it. We just had our system installed. We dealt with Hiren and found him to be extremely helpful, he explained everything clearly and made sure we chose a system that will work best for us. He always made himself available to talk to us and answer all of our questions. Great service and competitive prices! We can truly recommend them.

Aleksandra Niemczyk
09:19 04 Jun 20
Installed in March 2020. Professional clean installation in one day, with instructions and recommendations on monitoring and maintenance. Issues fixed promptly, quickly connected to the grid. First bill arrived recently with $90 in credit. Neighbours had issues with their installer so I can compare. Thanks

Jirina BLAZKOVA
10:52 28 May 20
Hi AllI have dealt with Trione Energy and the solar company is very efficient & prompt in delivering the service on time.Mr. Shaik had taken extra care in installing solar at my property despite of high volume of job installations that he had to cover before christmas.He and his team had looked after us very well and we in the western community (Truganina) strongly recommend him and TRIONE ENERGY is the best (5-Star*****) solar energy company.KEEP up the GOOD work – Trione Team

Lateef Qawi
06:15 17 Dec 19
We had our solar panels installed recently and so far it's been fine.From the point I was in contact with Trione energy (after a referral from a colleague at work) I was extremely pleased with their service, pricing and prompt replies.We have been working closely with Pranav who was of great help in organizing everything. He was extremely helpful and informative.Installations was quick and as per time frame they had initially informed us. The guys that came to install the panels were friendly, professional and quite easy to interact with.Overall I am quite pleased with the service provided and would recommend anyone who is looking for a straight forward no hassle experience to give this company a go. Heaps of thanks to Pranav and Mohamed. Keep up the good work Trione energy.

We are very glad that we went with Trione Energy for our solar panels. When we were looking for companies, Trione Energy was the one that was the kindest and most informative as they came to our house and explained everything. They were very informative to us before we made a decision, and the installers and electricians were also very professional and helpful also. Overall we are very satisfied with our experience and now have fully working solar panels.

launan ahsahmee
00:40 11 Dec 19
Trione is good solar company. good service, install on time and good price as well. I just recently installed 6.6kw solar system from the trione. the saler was very efficient and explained to me everything about the product. he recommended me half cell panels for my roof due to my house was single storey. because the half cell can improve the efficiency of the shade. and installer was also very nice too. we discussed where to locate the invert and pannels perfectly. the system has been running a week now. it generated about 40kwh a day. the invert is goodwe and panel is sharphim. highly recommend for people who are planning to install a solar system

Amazing service! I would recommend Trione to anyone and everyone. I have dealt with Tahir Shaikh and he has been very responsive and provided all the necessary support to navigate through the Solar Vic rebate process. He helped me to complete the process and went out of his way to make sure the installation is done on timely manner. He has done regular follow ups even after the Solar System have been install to see everything is working just fine. I'm really happy with the service provided by Tahir and his team.

Siddiq Mohammed
11:07 06 Dec 19
Excellent service from Trione energy solar, got my place done, good price, good quality fit out, and very pleased.Then referred them to my mum and they said wrong orientation and not enough space, so I tried other companies who said they would do it, which was a bit of a Furphy, not honest like Trione solar.So highly recommend Trione as honest good price and good installer, Shaik is amazing person to deal with.Thank you Trione, keep up the good work, we need more company's like yours.

Great job with installation. Hopefully we should see some positive results.

Saorabh Saakhalkar
04:58 03 Dec 19
I will recommend Trione again for anyone who wants solar panels installed. For one you will not get a sales pitch from them but a straight fact based answers and their best effort to come up with a solution that works for your home.

Farida Huned
23:35 26 Nov 19
Excellent services and installation was carried out very nicely by their team fully satisfaction highly recommanded

Ausitronics Group Of Companies as 3RD EYE ACADEMY
08:48 20 Nov 19
We used Trione for our solar installation on the recommendation of a family member. We were not disappointed. We had a small delay with the arrival of the solar panels and also the inverter we wanted was in short supply, but Trione went out of their way to locate the Fronius Primo 5kw inverter that we wanted. Everything came together nicely for our installation. Our installer, Dominic, installed the panels last Wednesday, just staying ahead of the bad weather and then returned on the Thursday morning to complete the installation of the inverter. He was very efficient and worked very hard to get things done in a timely manner. We were very impressed with our Trione representative, Hiren. He came to our house and thoroughly explained everything and was of great assistance in our application for the State Government solar rebate. We had our system inspected two days ago and we are good to go. Got a follow up call from Hiren today and can't fault his service. I highly recommend Trione for your solar installation.

Peter Booth
08:22 13 Nov 19
Very professional service and products, they offerred me the best value solar solar solution to cater for my needs. From purchase to install to after care queries I was more then impressed witht the service provided. I would highly recommend Trione.

Troy Imbrogno
23:49 03 Nov 19
Trione Energy made the solar application and installation process very simple , by giving clear instructions and support .The installer was extemelycompetent and explained the options before commencing work.I would recommend them .

I had a 6kw system installed.Couldn't be happier. Great company to deal with and the installer Dominic was fabulous. An independent auditor reviewed and passed the system with flying colours .Highly recommend.I received my government rebate in about 6 weeks.

Colin Palmer
07:32 24 Oct 19
Very happy with the panels I got installed through this company. Had a tight deadline in order to get my solar rebate and they worked hard to get it done in time. Professional and good at communication. Would highly recommend. Panels working perfectly! Thanks pranav and team.

Benjamin Peake
06:20 24 Oct 19
So much happy with Trione energy. Especially Pranav is very good and helping us explains us everything we need to know. Thank you Pranav. Also a big thanks to Eddie Electrical team. You made us happy as you promise. You are very good too. Big big thanks.

excellent sales rep and installer they all did great job on time strongly recommend to all

orhan cicek
01:29 15 Oct 19
Many thanks to Trione Energy for providing an effective service within a short time to fix my solar inverter. I really appreciate Pranav's efforts and prompt response to my service call and making arrangement to investigate and replace the faulty inverter. Also, I highly recommend the technician Asard who went beyond his call to replace the equipment in a much safer location. i would definitely be relying on your services again if the need arises and I would strongly recommend your services to anyone.

Joseph De Silva
11:05 07 Oct 19
We are very happy with Trione as Pranva provided a good services and Dominic did a very great to install solar panels and explained the details to us. We are appreciated everything they have done for us. Thank you Trione

Schembri Cheung
09:15 17 Sep 19
Very happy, Best installer in Melbourne. I can't be more happier than the services I have received from them. Happy to refer them to my family and friends

Mostafa Kamal
12:08 15 Sep 19
Recently had solar panels installed through Trione Energy, and the service provided by Taher was amazing, he personalised the service and even made the effort to come to our house and explain everything. He provided us with detailed information as well as the best product recommendations. The installation process was organised promptly and always ensured they were able to satisfy our schedule. I have recommended Trione to several of my friends as well.

anwar mohammed
02:25 07 Sep 19
Five star work, Installers done a wonderful job, they are very experienced and understand the needs of the customer. Special thanks to Pranav who guided me every step with all the patience with friendly manner

Anil Wathugederage
06:58 03 Sep 19
The whole process was very smoothly done without any hassles. Shaik and his team has done an excellent job. Idris and his installation team has done a magnificent job. They have marked the electrical switch board with clear markings for a layman to understand. They have also explained the details thoroughly to my wife in case of emergency. Shaik keep up the good work.Thanks.

Rizwan syed
12:30 01 Sep 19
We are Grateful for a Quick and Very well managed Solar Panel 6.6 kW System installation. You have an Amazing solar installation team, we will recommend for all our friends. We wish you bright future and prosperous business!Best wishes,From Minikhanov Family

Great service by Mr Shaik Taher all the way from initial quotation to installation, top quality products come with 10 year warranty.this is my second time dealing with Trione Engergy and they have proved to be best in the Soloar panel industry -customer service always best whenever I called the office I was always spoken to and treated with respect and have always felt like a valued customer!I highly recommend Trion Engergy – if you want quality products and quality service with no surprises.

vazeer mohammed
02:16 29 Aug 19
The reason we chose this company was due to the excellent reviews we read. Good choice! Right from the start Hiren made the whole experience easy with his knowledge and no pressure approach. It was a delight to deal with him. He answered our endless questions and guided us every step along the way so that we were well prepared when the time came. He not only gave us the system we wanted but upgraded it when the time came for installation to make sure we had the lastest model all for the same quoted price which I must mention was very competitive. The installation was done professionally and with minimal interruption. The inverter was installed in the position of our request and the completed installation got a big tick of approval from the inspector.The system runs like clockwork and delivers us with more than we expected. Absolutely thrilled and have no hesitation in recommended this company to others.Sonia WilsonBundoora Vic

Sonia Wilson
00:55 18 Aug 19
Great Installation and very helpful.

Dipu Chandradethan
03:35 16 Aug 19
Was happy with the whole process, Hiren was very helpful in over all procedure and Dominic did an excellent job installing the system very neatly. Thanks heaps both of you. Trione is highly recommended.

Dalbir Singh
08:50 12 Aug 19
Very satisfied with the prompt response amd communication with TriOne Energy from the initial stages until the installation stage.The installation also went very smoothly.Will highly recommend them to my friends and colleagurd.

Jeffrey Santos
09:07 06 Aug 19
Very helpful from start to finish. Best customer service from Shaik and best installation service from Mohammad. All were very good. Helped me step by step with all the process. Price is worth for their service. Choose Trione Company, you won't regret.

sukhjinder singh
03:08 29 Jul 19
Employ the sun with Melbournes best solar company and massively reduce your power bill!
Future proof your business against rising electricity prices.
Explore our extensive range of PV modules that are easy to install and maintain.
To receive a customised PV array solution, specially designed to meet your needs, talk to us today.
We partner with the top manufacturers and brands of solar panels and solar inverters to give you the best performing solution.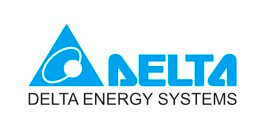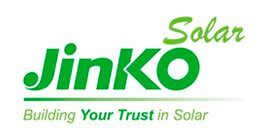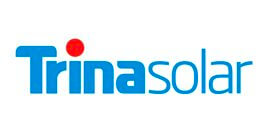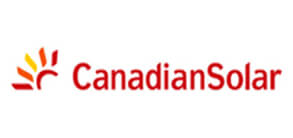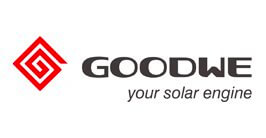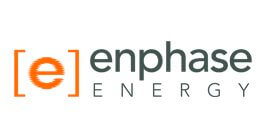 Find out how much you could save on your
energy bills when you install solar panels with us!