Solar Batteries Melbourne
Unlock a World of Possibilities with Solar Battery Storage
Are you looking for a smarter way to use your solar energy? Trione Energy's solar battery storage solutions are the perfect way to reduce electricity bills and unlock a world of possibilities.

We are fully accredited installers and can get your solar battery storage system up and running in no time. Our solar storage solutions help you get the most from your solar energy and reduce your electricity bills.
Solar Battery brands we sell
Explore our extensive range of PV modules that are easy to install and maintain. To receive a customised PV array solution, specially designed to meet your needs, talk to us today.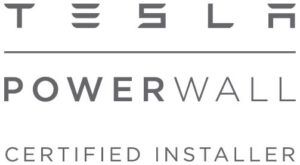 The Tesla Powerwall is an AC solar home battery that is also capable of light commercial use. This battery is designed to store energy from solar or the grid, so you can use it anytime you want, even at night or during a power outage.

If you are in the market for a home battery and are tempted to buy a Powerwall, then I urge you to also consider the new range of LG Chem batteries.

The sonnenBatterie is a high-tech storage system that has proven itself in thousands of households – every day.

Enphases high-performance energy storage solution brings you more intelligence and better value than anything else, with the industry's lowest cost of entry and best lifetime value.
At Trione, we stock the QCells HOME CORE H5 solar battery. This product is designed to store the energy produced by your solar system. With a 15-year warranty, this reliable, long-lasting solar storage option is excellent for those looking to make the most out of their solar system.
Enquire today to hear back from one of our experts on how you can get the most out of solar energy.
Take Control of Your Energy with Trione
Trione Energy's solar battery storage solutions help you take control of your energy consumption. Choose when and how you use your energy with energy storage solutions that allow you to store energy during the day and use it in the evening or on weekends. Save on your electricity bills and get more control over the energy you consume.
Smart Technology with Trione Energy
Our solutions incorporate smart technology. Our solar battery storage systems are intuitive and user-friendly, allowing you to monitor your energy usage and manage your system from anywhere. Plus, our solar battery storage systems are designed with safety in mind, giving you the peace of mind that your system is always working correctly.
The Benefits of a High-Quality Solar Battery
A solar battery is a key part of a solar system, as it can allow you to store energy for use when the sun doesn't shine.
Benefits
Enjoy peace of mind, knowing you're doing your part to reduce your carbon footprint: Solar batteries are an environmentally-friendly way to store energy, as they help you reduce your reliance on fossil fuels.
Access energy when you need it: With a solar battery, you can store energy and access it when there is no sunshine, giving you greater flexibility with your energy usage.
Protect yourself from power outages and price hikes with a reliable backup power supply: Solar batteries can help maintain a consistent energy supply when the grid is down or act as a cheaper alternative when electricity prices are high.
Save money on your electric bill by generating your own power: Solar batteries allow you to store energy during the day and use it when electricity prices are highest. This choice helps you to save money on your electric bills.