Q.Home Core H5 – The Modular And Scalable Energy Storage Solution
The Q.HOME CORE H5 is a modular and scalable energy storage solution that offers several benefits for homeowners.
The Q.HOME CORE H5 is a complete energy storage system that includes a battery, an inverter, and a web-based monitoring and control platform.

The Q.HOME CORE H5 offers many features that make it an appealing option for homeowners, including:
store energy for later use
sell surplus energy back to the grid
monitor and control the system remotely
scalable: add additional batteries as your needs change
The Q.HOME CORE H5 is an ideal solution for homeowners looking for an efficient and effective way to store energy.
Main Benefits of Q Cells H5 solar battery
The Q Cells H5 Solar Battery is a high-efficiency, scalable solar battery that is easy to install. The equipment design emphasises improved simplicity of installation, and the battery is scalable from 6.8kWh, 13.7kWh, and 20.5kWh to suit specific energy needs.

The Q Cells H5 Solar Battery also has a dynamic optimiser mode that maximises energy yields by incorporating real-time weather information.

This feature makes it an excellent choice for those who want to conserve energy and save money.
The Q Cells H5 solar battery is a reliable and efficient way to store energy. The battery cells are designed for seamless operation, and its extended warranty makes it a superbly reliable backup power source.

The H5 also has enhanced reliability, making it a wise choice for anyone who wants a reliable and efficient solar storage option.
Why choose Q.HOME CORE Solar Batteries?
As one of the most trusted names in solar batteries, Q.HOME CORE Solar Batteries are a wise choice for your home solar needs. With a long history of reliability and performance, Q.HOME CORE solar batteries are known for their quality and durability.

If you're looking for a solar battery that will give you years of trouble-free service, Q.HOME CORE is a great option. With a wide variety of models to choose from, you'll find a Q.HOME CORE solar battery that's perfect for your home solar system.

Q.HOME CORE Solar Batteries are also a great value. With competitive prices and an impressive 15-year warranty.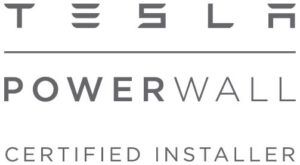 The Lithium cell E-KwBe, recently designed and manufactured by Tesla System Integration, allows our customers to optimize the use of their solar energy system in their home, to save money on their electricity bills and to reduce their carbon footprint.

The Delta PV inverter product range covers from single or multi residential rooftop application, commercial BIPV application, industrial building rooftop, or even megawatts power station application.

If you are in the market for a home battery and are tempted to buy a Powerwall, then I urge you to also consider the new range of LG Chem batteries.

The sonnenBatterie is a high-tech storage system that has proven itself in thousands of households – every day.

The Sunny Boy Storage is the battery inverter for high-voltage batteries from important reputable manufacturers.

Enphases high-performance energy storage solution brings you more intelligence and better value than anything else, with the industry's lowest cost of entry and best lifetime value.

The Q Cells Q.Home Core H5 solar battery is Q Cells latest solar energy storage innovation. With a 15-year warranty, this battery can store up to 12 kWh of energy ensuring owners never run out of power in their home and are able to continue saving money on their power bills for longer. 
Enquire today to hear back from one of our experts on how you can get the most out of solar energy.