Solar PACKAGES &
PRICING DOWNLOAD
Find out the best solar package for you

Instant Download
Simply fill in the form and we'll instantly send you a link to download your copy.  By submitting the form, one of our solar specialists may call to see if we can help arrange an onsite visit, quote, or showroom visit.
If you'd prefer a quick chat over the phone about our latest products and packages, feel free to call us on
What to Expect:
How to choose the right solar panels
Price comparison of the leading solar panel brands
Top three solar panels to installed in 2021
Answers to your Frequently Asked Questions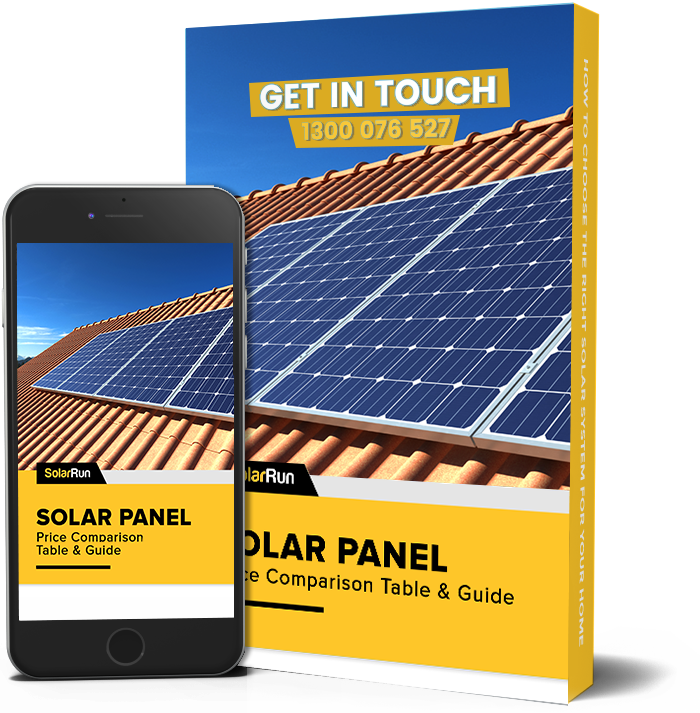 Simply fill in the form and we'll instantly send you a link to download your copy.
I've been a customer at trione energy over a decade now,and their dedication to delivering top notch solar solutions has truly stood out.From the initial consultation to the final installation,every step of the process has been seamless and professional.Recently I upgraded my solar panels and the job done was truly excellent.Thankyou for your services

Abdullah Mohammed
23:51 22 Nov 23
Excellent communication and quality of work. I am happy to recommend Trione energy for anyone who is looking to get solar system installed.

Dharsha Gamage
23:06 21 Nov 23
Extremely happy with the service provided from Hiren and Dominic the installer! Hiren assisted with the application for the energy grants, Dominic very efficient and pleasant to deal with. Will recommend Trione to family and friends. We are looking forward to getting very much reduced bills for electricity and hope it will cover our gas too, from AGL!

Barbara Webster
05:47 21 Nov 23
Exceptional service, prompt, highly supportive and an organisation I will be sure to do continued business with. Thank you for all your help even 4 years after the initial installation. 10/10 service.

Joshua Pireh
05:53 04 Sep 23
Highly recommend! Very friendly and prompt service.

Parita Vimawala
07:54 26 Jul 23
I would 💯 % recommend this company for installing solar panels. Great customer service. Hiren explained everything to me in detail. The installation of panels went smoothly.Absolutely great service- 5 stars!!

Trione Energy recently installed a 10kWh solar system at my home. From my initial contact with Pranav Shah at Trione, the company was helpful, supportive and above all highly competent. Pranav's guidance in relation to solar subsidies and associated applications is much appreciated and made the process as simple as possible. I recommend Trione without hesitation.

Patrick Power
02:30 17 Jul 23
I would absolutely recommend Trione Energy to install your solar they did and absolutely amazing installation job on my house and the install team very professional technicians,and Pranav was a absolute delight to work with,they went above and beyond with everything,thanks guys Perfect 🙏.

I am very happy with the service provided by Shah and team. From the time I contacted Trione I received much help and information up to the installation of the Solar and after. All work was carried out professionally and neatly. Would recommend to others.

Sara Rajasundram
03:06 03 May 23
Best service and installation couldn't be happier thank you

colin brodie
23:10 08 Apr 23
We had excellent service from Trione Energy in installing the Enphase Solar System and its wonderful software where we can follow the output of each solar panel

Lindsay Wake
01:09 08 Apr 23
There is no doubt, Trione is the best place to go anyone who wants to get solar panels. They did an amazing job. Also my entire process was really smooth and it was handled by Shaik. He is very kind and really know how to look after the customer. Thank you so much for the amazing work!

Devinda senavirathna
21:22 22 Feb 23
Br. Taher sheikh is a wonderful person, highly professional and organised. He made the entire process smooth and I felt completely supported! Br. Idrees and his guys who came over to install the panels did a commendable job I must say.I would highly recommend Trione to anyone who's planning to install the solar panels.Thanks heaps brother👍🏼

Mohammed Tahseen
08:19 20 Feb 23
Easy to deal with and good customer service.

Highly recommended Trione. It went smoothly from day one to installation. Shaik was quick in providing the quote and helped with the rebate. The installer were excellent, very professional and friendly. Did a good job and within a day. Now what is left to do is for Trione to send the paper work to my electrical company and make it happen.

quang nicole
01:24 12 Dec 22
My uncle used Trione and was very satisfied with the service – he had some programming issues and Trione was quick to assist (the supportive aftercare was what got my attention).When I was ready for a solar system, it was a no brainer to use Trione. Shah took the time to quote and explain options but I didn't go ahead afterall – he was never pushy and remained friendly despite wasting his time and never getting the sale.A few years later, I was ready to install solar and we called Shah again. Again, he re did the quote with several options for me to choose. He even changed his schedule around accommodate my holiday schedule at the time – we couldn't be happier.I'm a happy customer and have recommended my neighbours to use Trione. There are many retailers out there with the intent to lure you with attractive prices, but they have no plan for aftercare and therefore installation and materials would be your biggest risk.Dat

Resource Trial
06:12 08 Dec 22
Trione just fitted a 6.6kw system and removed my old True-Value Solar system. All done in 1 day and inspected the next day. Inspector commented the installation was of a very high standard and I couldn't be happier. Thanks Pranav

Excellent price and service. Installation was done on time as promised with no issues. I would definitely recommend my friends and everyone for trione energy solar panels for its competitive price and service.Overall great service. ***Recommended***

shahryar ali
00:39 01 Nov 22
Good overall service from Trione Energy. Special thanks to Pranav for making the whole process smoother. The installation of my solar system was completed on time and without any incident.

Pawan Kumar Rudra
21:08 03 Oct 22
We have been so happy and very thankful for the kind and efficient service we have received right from the start with Trione Energy!Shaik rang me the same day I made an online enquiry and he has been extremely kind and helpful throughout. Thank you Shaik!The gentlemen who came today to remove the old panels and install the new ones, Idris, Leon and Bashar, worked so hard and were very professional and friendly.We are very grateful to all and have already recommended Trione to others and will continue to do so.Congratulations to all involved on an excellent team effort and great customer service!Very best wishes to all at Trione. Thank you once again!Highly recommended!

Kathy Rogers
04:20 03 Oct 22
Hello Pranav,We are very satisfied with the quality of the work your team did in installing our solar panels. They were efficient, courteous, thoughtful and very professional. You have excellent staff. All the best, Neil.

Good customer service they been in the industry for long so they won't run away and look after you.Nice people to the busines with and certified installers.5 stars.

IMRAN MOHAMMED
06:24 07 Jul 22
These guys are very professional and punctual.

From start to finish the whole process with Trione Energy was smooth and easy. Their quote was very competitive and the team professional at all times. On time and on budget. We could not be happier.

Effie Tavlaridis
06:07 04 Jul 22
The team provided a value for money quote then kept me up to date on the process. The guys that did the installation on the day were quick and efficient and explained how it all worked

Mat Conquest
02:47 30 Jun 22
Provided professional and friendly services, especially the electrician doing all the installation.

eng tong yeo
05:08 23 Jun 22
good service team and fast response!

Very satisfied with the prompt, professional and very helpful level of service provided by Shaik. Managed the proposal and installation very well. Honoured all commitments made. Installation team were also very co-operative and pleasant to deal with. Highly recommended.

Steve Dober
07:08 17 Feb 22
Excellent service done by Trione Energy. The follow up done by brother Taher sheikh was excellent everything on time. I really prefer the Trione service to fix Solar panels. Thank you brother Taher Sheikh and team members.

Mohammed Waheed
11:03 01 Feb 22
Excellent service.Very professional and helped at each and every stage of installation. They helped selecting correct model. Everything is working perfectThank you

Sanket Kotak
05:04 24 Jan 22
The team at TRIONE ENERGY Solar Alare one of the best I've ever dealt with. The whole process from start to finish was absolutely easy. They did what was promised, arrived on time and helped with all of the paperwork. Thank you to Pranav Shah & to the team for an amazing job. Will deffinetly be recommending to others.

Salah Falah
07:17 25 Nov 21
Highly recommend this company the customer service and experience is 10/10

sarah Koko
06:20 19 Nov 21
The whole process with Trione energy was really easy and the installers they used were super neat and the attention to detail was fantasticThanks again

Adrian Jung
11:01 10 Nov 21
The team at Trione are awesome. Recently had solar panels installed for my home. They explained every step of the process in detail. The installer took his time to install the panels. This shows the care factor they have for their customers.Standard of service is 10 out of 10.Highly recommend contacting Hiren Kadve and his team.

Rajiv Ghelani
07:11 10 Nov 21
First class service and friendly. Highly recommended

Find out how much you could save on your
energy bills when you install solar panels with us!