Solar PACKAGES &
PRICING DOWNLOAD
Find out the best solar package for you

Instant Download
Simply fill in the form and we'll instantly send you a link to download your copy.  By submitting the form, one of our solar specialists may call to see if we can help arrange an onsite visit, quote, or showroom visit.
If you'd prefer a quick chat over the phone about our latest products and packages, feel free to call us on
What to Expect:
How to choose the right solar panels
Price comparison of the leading solar panel brands
Top three solar panels to installed in 2021
Answers to your Frequently Asked Questions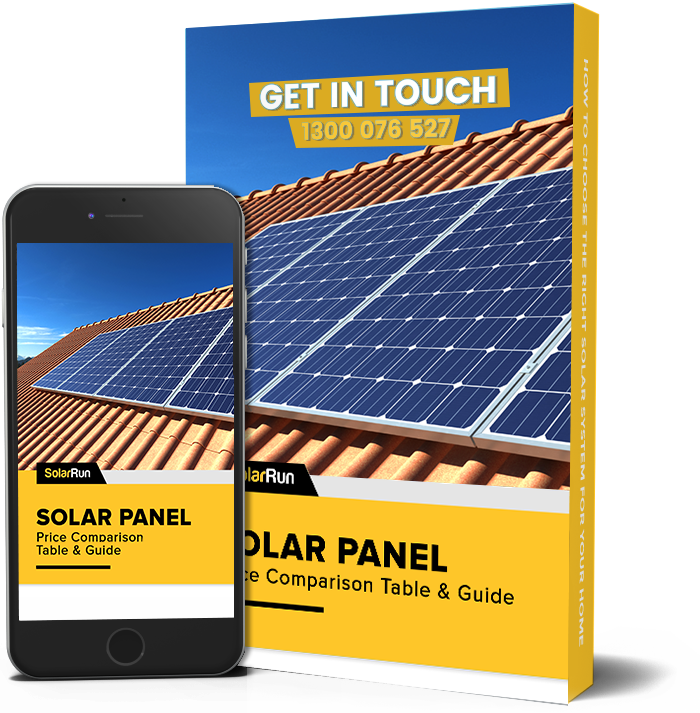 Simply fill in the form and we'll instantly send you a link to download your copy.
Excellent service and v happy with installation. Price was competitive and installation was done and told at the time of sale. I m v Happy and will refer to our friends and family in future. Great work!! 👌🏻👋

Pranav Shah
12:36 26 Mar 22
good service team and fast response!

Sylvia Huang
01:39 02 Mar 22
Very satisfied with the prompt, professional and very helpful level of service provided by Shaik. Managed the proposal and installation very well. Honoured all commitments made. Installation team were also very co-operative and pleasant to deal with. Highly recommended.

Steve Dober
07:08 17 Feb 22
Excellent service done by Trione Energy. The follow up done by brother Taher sheikh was excellent everything on time. I really prefer the Trione service to fix Solar panels. Thank you brother Taher Sheikh and team members.

Mohammed Waheed
11:03 01 Feb 22
Excellent service.Very professional and helped at each and every stage of installation. They helped selecting correct model. Everything is working perfectThank you

Sanket Kotak
05:04 24 Jan 22
The team at TRIONE ENERGY Solar Alare one of the best I've ever dealt with. The whole process from start to finish was absolutely easy. They did what was promised, arrived on time and helped with all of the paperwork. Thank you to Pranav Shah & to the team for an amazing job. Will deffinetly be recommending to others.

Salah Falah
07:17 25 Nov 21
Highly recommend this company the customer service and experience is 10/10

sarah Koko
06:20 19 Nov 21
The whole process with Trione energy was really easy and the installers they used were super neat and the attention to detail was fantasticThanks again

Adrian Jung
11:01 10 Nov 21
The team at Trione are awesome. Recently had solar panels installed for my home. They explained every step of the process in detail. The installer took his time to install the panels. This shows the care factor they have for their customers.Standard of service is 10 out of 10.Highly recommend contacting Hiren Kadve and his team.

Rajiv Ghelani
07:11 10 Nov 21
First class service and friendly. Highly recommended

I'm very pleased with delaing with Trione Energy in setting up my solar panels. They provided me with the best price for the panels, responded quickly when I asked for a quote, responds to my questions. They assisted me in getting documents ready for rebate application.Installation was quick right after the reopening (post covid). The contractors were efficient and easy to deal with, they even replaced a couple of broken roof tiles on the other side of the roof as I requested. The app was simple and user friendly. The panels are in operation after 5 days of installation.

Great service, very efficient and reliable.

Mary Spiteri
03:48 10 Nov 21
Excellent work by shake and installers recommend this companyGeoff Norris

Gerardine McNamara
03:22 10 Nov 21
Highly recommended Trione Energy for solar installation. Especially Hiren really supportive and guidance from start to end. He did Solar installation for 2 of my houses and my sister. Thanks so much 😀

Trione energy is the best in the Solar business. Very professional customer service and attention to detail work. Ten years ago they did the work and as repeat customer now highly recommend Trione energy 5 Star Service.

JAMAL MOHAMMED
11:48 09 Sep 21
I will recommend Trione for anyone who want solar panels installed. Trione do amazing job. Tahir is very kind and really look after the customer . He provide and help the customer to fill up the application form to complete the process I'm very happy with my solar . Trione Energy is highly recommended honest people good price and Excellent job.

MARIE RIVADILLO
01:03 29 Jul 21
I was referred by one of my friends to Trione Energy. Since the very first day, Saikh Taher constantly guide me through the whole process, patiently educate me about my further actions which helped me to get the solar victoria approval. At the end, he also offered out of the box help to sort out my pending documents for the rebate application. Finally, the job was done in few hours and got the inspection approval without any hassle.I am really happy that the customer service I have received by Shaikh Taher and the completion of the job by Trione enegry – I would give them a five star 🙂

Towhid Hussain
08:48 18 Jul 21
Excellent service, fast & reliable installation team Trione Energy is an exemplary solar power company. Highly recommend for any solar power needs.

Salim Qureshi
12:37 09 Jul 21
***** 5 Star rating for the Trione Energy TeamThey were extremely professional and did an exceptional job. They kept me updated throughout the process and answered all my questions in a very polite manner. Both the sales team and the installation team comprise of people who are thorough professionals. I am extremely happy with their service, will definitely recommend them to my family and friends. Trione Energy for all your Solar needs 😊

Thank you for doing great job, everything from quote to final step went perfectly. Highly recommend Trione Energy for all solar power needs.

From the moment of contact to delivery/installation Sheiks team was outstandingly professional and easy to deal with.Great value for money and most importantly the communication was very clear and expectations were met.Highly reputable and mature team, I was referred by my friend and I have referred few more. Very happy with quality of the product. Thank you

faizul nadeem
00:21 20 Jun 21
Our whole experience of organizing our Solar System with Trione Energy was amazing. All staff we had contact with were very polite and professional. I certainly would recommend Shaik and his team to any prospective solar system buyers. Thanks again to you all.

Pete Stotz
11:58 18 Jun 21
I had them install sometime ago, reasonable price, excellent service, no issues and have been yielding benefits of solar rebate.I have recommended to friends and they are happy too.

I had solar installed through Trione on my both properties and had a very experience. The previous installation done 7 yrs ago and now in 2021. There service is excellent and amazing. I would highly recommend them for any solar installation. They are in the business over a decade, competitive and are very humble.

haseeb syed
01:35 12 Jun 21
I was shopping around first, and I found your offer was the most logic and affordable. The installation was quick and Luke was very good and efficient for installing the solar. I am very happy with the result.

Silvy Wantania
08:20 06 May 21
Very happy with my solar, highly recommended

Jemma Provenzano
06:18 04 May 21
They installed the panel on time. Quick and professional!

Mehdi Gholizadeh
06:06 04 May 21
Hiren was very easy to deal with all the way through from quoting to the installation. I would recommend Trione Energy to anyone going solar.

Lisa "Gypsyroze" Gillick
21:36 05 Mar 21
Slow but good in the last.Hiren ultimate and understand

narinder Think positive Singh
06:21 24 Feb 21
Good experience and good business.6.6 Kw system was installed by professional installer nice and neat.. highly recommended A+

The "Ghost" Anunnakies
23:48 23 Feb 21
Used Trione to source and install solar in Melbourne. I ended up getting a GoodWe inverter and Q cell panels 6.6kw. The inverter is 5kw and i hit 4.9kw comfortably. The consultant Pranav was great, taking the time to talk me through all the different options and I arrived at a reasonably priced system for me with a great and professional.I had a complicated install with panels on two roofs, Rhys did it no problems and answered any questions i had. Rhys was prompt and professional.Pranav was easy to get a hold of and also helped me through the long process of getting the installation certified then getting the meter configured through my utilities provider. The admin team at tri one were fast with all the paper work saving me time with Jemena. Would recommend

From go to whoa the service from Sheral was magnificent. The price was great, they did everything when they said, the installation by Rhys is first class. Since the the installation which was over a month ago, we have been enjoying free electricity without any hassles, problems or issues.

I got my solar panels installed last week and its been amazing customer service since the time I contacted Taher from Trione. Booked date quickly, Professional team installed panels in one day and gave the necessary information on monitoring and maintenance. There was a bit of mix up where i accidentally transferred more amount then required but Taher was more than honest to call and returned the excess amount asap. Definitely recommend Trione for anyone looking to install solar panels.

Sakina Huned
09:01 14 Dec 20
Just received a call from the electrician. Hoping my issue will be resolved soon.

md Musti kamal
04:17 16 Nov 20
I could not be happier with Trione Energy, both the product and the service. I got a 6.6kW system installed back in April and it's been rock solid. Shaik was friendly, helpful, and patient while I evaluated my options and made my decision. Trione were flexible with their financing which made the whole process less stressful. Highly recommended.

Brett Sabell
07:35 13 Sep 20
Find out how much you could save on your
energy bills when you install solar panels with us!